FOUNDERS
FELIX Holding was founded in 1991 by Eriks Igaunis, Valerijs Igaunis and Aivars Locmelis. They have been managing FELIX Holding since it was founded.
Eriks Igaunis:
"Synergy through Positivity - we say so because we believe that our business projects were, are and will be successful. Our confidence is grounded in:
out team with its Positive thinking and strong belief in successful realisation of business projects;

a constant development and implementation of new technologies;

the engagement of an increasing number of business partners and participants having unique market advantages and thus enhancing substantial Synergy of our business projects;

the framework of moral values shared by us, our employees and business partners;

the benefit our projects produce for the welfare of the society as a whole."
Valerijs Igaunis: "All structures in universe develop by accompanied processes of greater integration of the differentiated parts." by Herbert Spencer.
Aivars Locmelis: "We use to say that the world becomes smaller due to the mankind foresight, technological development and transport solutions, but our business on the contrary has been successfully expanding geographically and sectorially during these years. FELIX Holding possesses an extensive experience in creating trustful and successful partnerships in many countries and looking forward to realization of the new business ideas enhancing prosperity. A smaller world at the same time provides larger business opportunities. Let's grasp them!"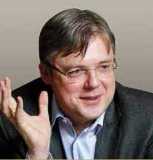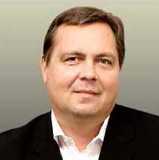 Valerijs Igaunis